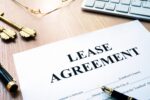 More sellers want to stay in their home after closing, sometimes for weeks or months. In many cases, they want to do it for a fraction of the fair market rent or even for free. Agreeing to their request gives some buyers an edge over the competition in a bidding war, but it comes with risks.
The Post-Closing Occupancy Agreement allows the Seller to remain in the property for a designated period after the Buyer takes ownership of the property. As easy as a post- occupancy agreement sounds, there are serious implications arising out of a Seller requesting to remain in occupancy of residential property after the Seller conveys title to the Buyer.
When the seller continues to live in the home after closing, all the risks lie with the buyer. What could go wrong?  Plenty…. How long will the seller stay? How much will they pay, or will they pay at all? Who is responsible for utilities, HOA fees, property taxes, insurance, pool and yard maintenance, et. al.?  If they want to extend the lease, is that possible?  What if they decide not to move out?  What if the property is damaged after the closing?  What if they do not pay the bills?
Despite all these potential and very serious problems, there are some things you can do as a buyer to protect yourself if you decide to agree to this arrangement. Of paramount importance is to retain an attorney to review the Purchase Contract before signing and to prepare the lease or post-occupancy terms prior to Closing. Considerations that need to be negotiated with the Seller include but are not limited to….
Enter a formal lease?
Security deposit?
Escrow proceeds from the sale to cover damages, unpaid bills, et. al.?
Seller secure renters' insurance.
Capture the entire rent payment from Sellers proceeds at closing and hold in escrow?
Require a walk-through of the property in advance of returning the Seller's proceeds held in escrow?
Hold back fund in escrow if they fail to vacate the property on the agreed to date?
Can the lease be extended or terminated early?
Who will be occupying the property?
Transactional agents will be very casual about post-occupancy agreements and assume that everything will go as planned.  Buyers need to assume that things will go wrong and make sure that they are protected once they close on the property.  Always us an Exclusive Buyer Agent to ensure that you are represented by a fiduciary.