Exclusive Buyer's Agent Guide
Buying a home is probably the most important purchase you will ever make…Do you want to handle it alone?
Optima Properties can help you see "the whole picture" when buying your home by providing sound advice, assistance in setting your offering price, structuring terms, and most importantly giving you peace of mind.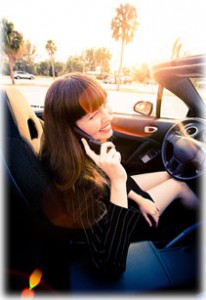 FACT: 81% of homebuyers, surveyed in a recent Gallup Poll for the National Association of Realtors, said they would use an exclusive buyer's agent next time they purchased.
An Exclusive Buyer's Agent will share valuable and essential information with you, if known, such as:
The seller's reason for selling and timetable
Length of time the home has been on the market
Previous offers and counter offers for the property
Strengths and weaknesses of the property
Determining an offer price based on past comparable sales
Locating suitable property not currently on the market
Negotiating on your behalf
Representing your interests through closing and beyond.
You owe it to yourself to be the most knowledgeable buyer you can be. You can ask an exclusive  buyer's agent for advice and assistance in setting your offering price and structuring the other terms of your offer. What's more, you'll have peace of mind knowing an advocate is working on your behalf to help you buy at the best possible terms.
An Exclusive  Buyer's Agent's goal is to help you buy the home you want and buy it at the right price.
The Home Buying Process

Home Buying Steps from Contract to Closing:
Real estate transactions are different in every part of the United States, so there is no one list of "typical" events that can be used to prepare buyers and sellers for the progression from contract to closing. Below you'll find a short look at closings in South Florida. In Florida, you have the option of using a Closing Attorney or a Title Company.
Real Estate Closing Procedures in Florida
Glossary Of Terms
Home Inspections
Your home is likely the biggest investment you'll make in your lifetime. Before you make your final buying decision, make sure you obtain a professional home inspection.
Request Area Information:
As a real estate professional, Kim has made it her duty to know everything she can about South Florida. Indeed, she's widely considered an expert on the subject. Those who have worked with Kim appreciate knowing their real estate purchase is in the hands of such a capable and trustworthy professional while they're wrapping up all the last-minute details of packing and moving out of their previous home.
Area Information Materials
Optima Properties has created special information packages, for anyone planning a move to South Florida. It's just one of the ways Kim Bregman works to help you feel right at home right from the start. Here are just a few things that can be included to make your purchase decision and relocation seamless.1. Area maps 2. Guides to popular restaurants, shops, attractions and cultural events in and around the area. 3. An insightful, step-by-step relocation checklist, including things you'll need to do in your current location, things to have taken care of before you arrive, and what needs to be done once you get here. 4. Contact information for local professionals, including loan officers, lawyers, remodelers, builders, landscapers and other services. 5. A list of area utility companies, banks and other important services.6. Brochures and information on country clubs, developments and communities

Or, send Kim a message now, and let her know what kind of information you would most like to have about a specific area. She'll send a customized package designed just for you.