Real Estate Services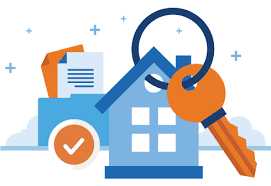 Optima Properties works for you as a consultant rather than with you as a salesperson. Are you …
Looking for a new home?
Investment property?
Vacation Home?
Office Lease or Purchase?
Optima Properties, exclusive buyer broker agency, can assist you with your search in South Florida.
Exclusive Buyer's Agent are real estate professionals representing the buyer's best interests the home buying process. They determine the home's value and formulate the negotiation strategy to get the best price and terms for the buyer. They advise buyers of their best options after the home inspection and represent the buyers through closing. Exclusive Buyer Agency insures no conflict of interest.
A real estate agent that represents YOU, the buyer who is purchasing property in a real estate transaction. The buyer's representative works for, and owes fiduciary responsibilities to YOU as the buyer and has YOUR best interests in mind throughout the entire real estate process.
We, as your Buyer's Representative, will:
Conduct a buyer counseling session to discuss your needs and goals and will identify properties that fit those specifications. The buyer counseling session will include the following:
Assessment of your finances to determine the amount you can afford (pre-qualification).
Compare buying with renting options.
Find out about interest rates.
Understand your closing costs.
Figure out your income, debt and down payment requirements.
Tax considerations of buying.
Evaluate your specific needs and wants to locate properties that fit those specifications.
Provide you with access to the MLS and non-MLS lists of properties via e-mail and the Internet to show you the properties in your price range and locale.
Assist you in viewing properties by arranging showings for identified properties, accompanying you to all showings and critiquing every home, and even advising you not to buy homes that are not suitable, or preview the properties on your behalf to insure that the identified specifications are met.
Use reasonable care and diligence to research the selected properties to help you make an informed decision prior to and assist you in dealing with any problems encountered during the walk-through.
Addressing any last minute issues that may arise.
Accompanying you and representing you at the closing.
Provide a list of potential qualified vendors (e.g. movers, attorneys, carpenters, etc.) if these services are needed.
Most importantly, fully-represent YOU throughout the real estate transaction protecting your interests at all times.
We will essentially take on the role of your home buyer consultant, with your success foremost in mind.