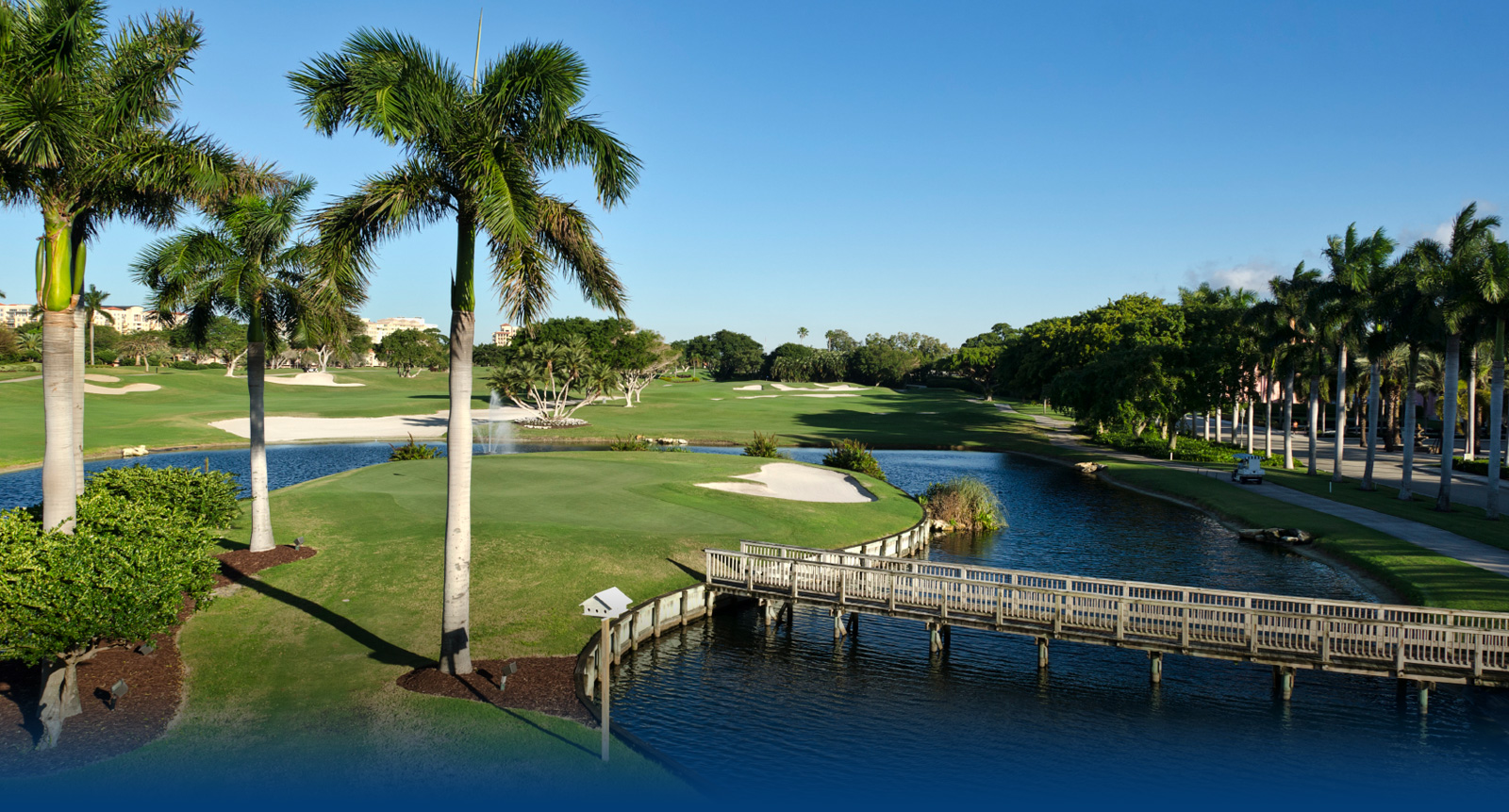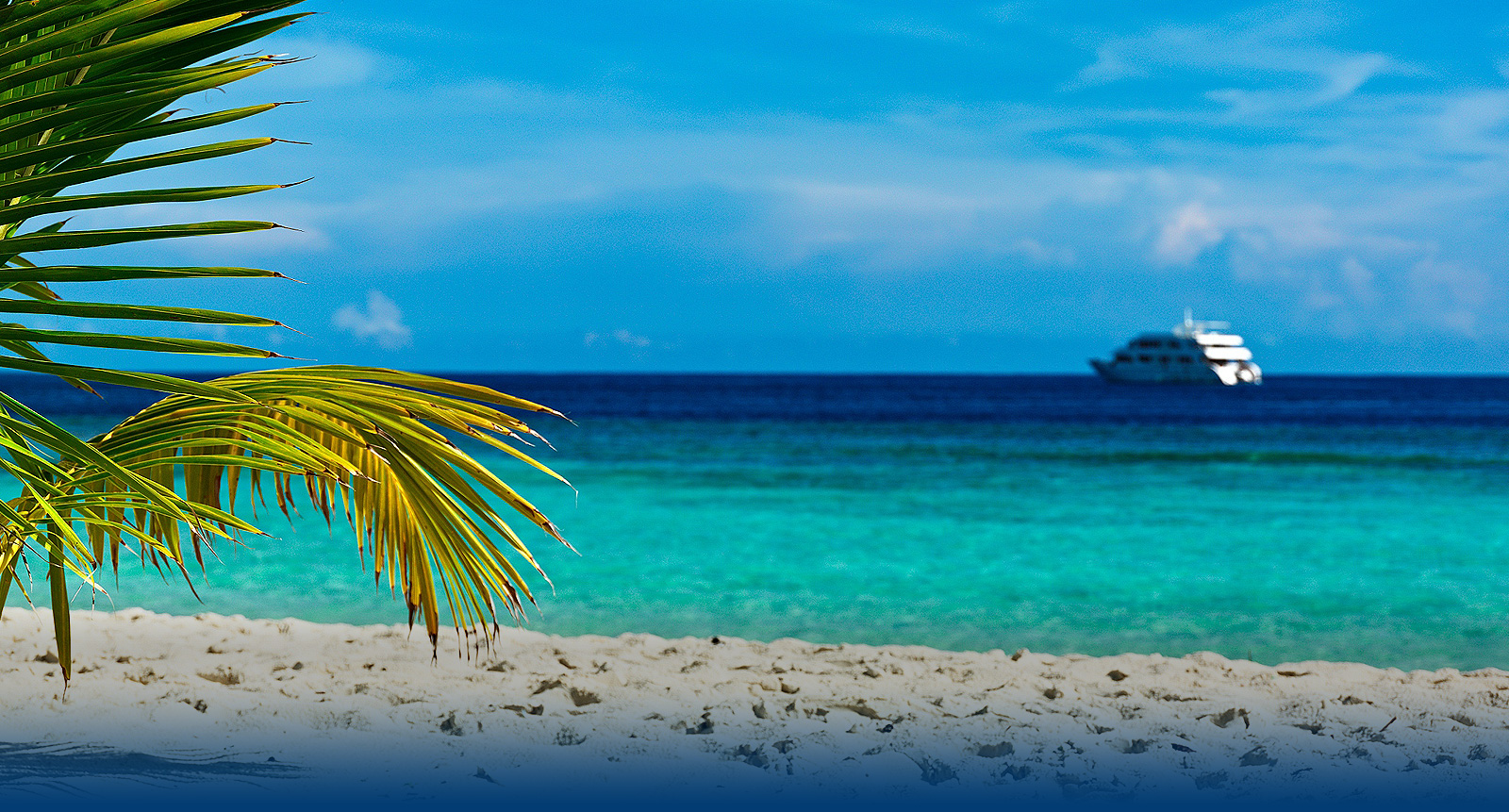 Back Home
Real Estate is an essential business and we are assisting buyers and practicing all COVID-19 protocols to keep our clients safe.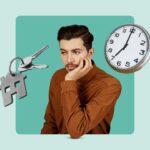 Should You Buy A House Now Or Wait Until 2024?
Many prospective homebuyers have been left wondering when the time will be right for them to enter the housing market. The average 30-year fixed mortgage rate hit 8% this week, the highest level since 2000 but a very moderate rate to the 16.5% I paid for my first home in 1980. Daryl Fairweather, Redfin's chief economist, said waiting for rates to fall before entering the housing market could be a mistake. "The second that happens, buyers will rush back into the market, and we will see a return of bidding wars," she said. For homebuyers who are financially prepared to buy a home, locking in a high interest rate now — and refinancing at a lower rate down the road — could be a wise move, Lawrence Yun, stated chief economist at the National Association of Realtors. Over the next 12 to 18 months, Yun expects mortgage rates to fall from the near-8% they're at now to below 7%, perhaps even close to 6%, he said. Remember, the real estate adage of  'Marry the house and date the rate.' To put it another way, you can always refinance later. I always advise my buyers to plan on staying in the home for five or more years if you plan on owning a home. If your short term situation involves  moving, then perhaps it is best to rent for the time being. Many factors will change rates in the future and the housing market is directly influenced by mortgage rates. Many of these factors are unknown at this time. Inflation, world unrest and economic conditions, GDP, and more. The volume of existing home sales was down more than 15 percent from August 2022 to August of this year, according to the National Association of Realtors.  However in South Florida though the volume of sales... Read More
Kim did an outstanding job in finding us the perfect condo. We had several challenging requirements, but she found the perfect property to meet our needs. She was our most valued asset as we worked with a very difficult bank. Even when we decided to switch banks after two months of battling with the first bank, Kim was with us all the way.


- Eileen Swindling

Kim was very professional and kept us on schedule once we had gone to contract. We worked with Kim for a year until we found exactly what we were looking for. She guided us and had patience with us. I highly recommend her!


- Donna Nahum

I am writing this to highly recommend Kim Bregman to any perspective Home Buyer. My wife and I were new to Florida and had very little idea of where we wanted to live or what type of house we wanted to live in. We went through several realtors until we met Kim and knew that she was the one who could help us find our home. Kim is a hardworking and dedicated realtor.


- Michael & Alissa Lamoureux

We are UK citizens looking at the possibility of purchasing a second home in Florida. We discovered Kim through internet research and interacted with her extensively prior to visiting the East coast. We spent a full day with Kim and were really impressed with her knowledge, experience and the guidance that she provided throughout the day.


- Bryan and Anne Klassen

Hi Kim: We finally met in my hometown, Beijing China after more than 1 year of our purchase of this property with your help. I still can not believe that we made the purchase decision 8000 miles away without seeing it, without your help, I don't think this might have happened. By only seeing the pics of this house, my wife and kids fall in love with it!


- Bing Tian

Congrats Kim. With service like you gave us, it is no wonder you have prospered in this industry for all these years. BTW, we love our new home - seven weeks now!


- Ron Leslie

We actually found Kim by accident, but boy are we glad we did! She contacted us as a result of an inquiry on-line. Being new to the area, she spent a day with us, just showing us around and discussing several different neighborhoods. We were not easy customers, dramatically changing what we were looking for more than once...


- Ron and Kim Leslie

I am a buyer living in China 8000 miles away from Florida, I wanted to buy a property in Boca Raton but was not able to make a trip to the US, can you imagine that I sucessfully purchased my dream house of over 1 million dollars without seeing it in person ? Kim made this happen ! And I still feel like I'm in a dream...


- Bing Tian

I retained Kim as my broker in connection with the purchase of a property in Florida. Kim showed me dozens of properties all over south Florida, never once complaining about the time commitment she invested in me. Moreover, Kim always offered a professional's view on each property...


- Leonard Klingbaum

Kim was great- she took us, as requested, on a marathon house hunting adventure and helped us find the perfect house for our family in 4 action packed days! She was extremely patient with us as we prioritized the 60 homes and made offers. I don't know any other buyer's agent that would have stuck with us!!!!


- Aimee Gordon

VERY NICE AND WARM HEARTED KIM HELPED ME PURCHASE A PROPERTY IN BOCA RATON, I DID NOT SEE BEFORE THE BUY, TOTALLY TRUSTWORTHY AGENT !


- Jeff Tian

You will not find a more competent professional than Kim Bregman.


- Karen Shuffler

Kim is by far the best broker I have ever worked with. Would recommend her to anyone looking for real estate.


- Michael and Joan Werner

Kim and I worked together for a few years and I felt she exhibited high professional standards, tried very hard to represent her clients in the best way possible, did excellent research and was a pleasure to work with.


- Susan Chestman, Town and Country Realty

Kim Bregman helped me and my family find our current home. She is literally the BEST and most professional realtor that I have worked with. We had sold our old house can was under the gun to find a new one. Kim was knowledge about all aspects of the neighborhoods and communities in our search area.


- Peter Johnston

You have ruined us for all other agents. You simply set the bar too high. We will never find anyone as good as you.


- Eileen Swindling

Kim was our best resource in fining our dream home. We had numerous "special criteria" making it difficult to find the perfect home. Kim knew exactly where to look, finding exactly what we wanted. When our bank created such problems we feared we would not be able to close, Kim was patient and dealt directly with the bank...


- Eileen Swindling

My family decided to relocate from NY to South Florida not knowing anything about the area and we struck gold in selecting Kim as our realtor. She covered everything from the best communities for our family's needs to recommendations on every aspect of the relocation. She took the time to take us to all the houses...


- Robert Lesica and Kimberly Gasko Lesica

Thank you for helping us find the house of our dreams. We cannot thank you enough for your professionalism in every facet of the home buying process. It was a pleasure working with you. I know that you will find the perfect place for family and friends that want to join us in South Florida!


- Helene and Robert Kennedy

If you ask her to help you,thats all you need to do. Once she knows what you want she will do EVERYTHING to make it happen.


- Arvin and Jean Grabill

Kim is an outstanding buyer's agent. Her expertise and professionalism made buying a condo in South Florida a very positive experience. She did a great job of facilitating my purchase from the first day of looking until the day the Buyer delivered the keys to me. I highly recommend Kim!


- James Stief

I am writing this to highly recommend Kim Bregman to any perspective Home Buyer. My wife and I were new to Florida and had very little idea of where we wanted to live or what type of house we wanted to live in. We went through several realtors until we met Kim and knew that she was the one who could help us find our home.


- Michael & Alissa Lamoureux

As an attorney, I have practiced Real Estate law for almost 30 years, and in that time I have worked closely with thousands of real estate brokers. I can honestly say without a doubt that Kim is one of the best in the business! She is a true professional and a pleasure to work with in every way.


- John Metzger

It was an absolute pleasure working with Kim Bregman during the recent purchase of my new home. Kim is a true professional. She is contentious and honest with an incredible work ethic. Home buying can be an overwhelming process but Kim made it fun and easy.


- Mary Ryan

As Chief Administrative Officer of Sunbeam Corporation we had a large number of staff, from CEO through general managerial emplyees, relocate from all over the country to Boca Raton. We recommended that they use Kim to help them find the right houses and neighborhoods and without exception she received rave reviews.


- Paul Shapiro

Kim is a thoughtful and organized real estate agent. She has a superior knowledge of the marketplace and conveys that knowledge in a timely fashion. Kim listens to her clients needs and provides options that fit their parameters. I strongly recommend Kim and would always call on her for future assignments.


- Janice Shields

Kim made it happen! I worked with several agents before Kim. None of them were looking out for my interests. None of them seemed interested in making a sale, even in these times.I saw that there was such a thing as a buyers agent--someone who would work on my behalf, rather than just their own. I called Kim. I now own the house I wanted at the price I wanted.


- Paul H, Boca Raton, FL

Kim was an absolute wonder to work with. As first time home buyers, she helped and guided us along every step. Kim was very knowledgeable and demonstrated that she understood our needs with the new listings she provided each day. Once we found a home we wanted to make an offer on, Kim immediately...


- Blake and Jessica Murphy

I have been through many brokers and agents, yet it was only when I met Kim that I realized the level of professionalism one can possess. Kim is highly knowledgable, focused and more important very sincere with no hidden interests whatsoever, representing the true interests of you as a buyer.


- Gil Fast

Kim has been in all aspects a professional and pleasant person with whom to work.


- Mary Coker, Hummingbird Realty

Kim's knowledge, expertise and professionalism was key to us being in our new home. She was patient answering our MANY questions and we relied on her suggestion. GREAT AGENT!!!


- Grant Lam

Looking for a GREAT realtor who knows all the areas and has the patience of a saint? This is the one, Kim Bregman. We came from Philly and Kim actually listened to what we said we were looking for. In the end, we got a wonderful home and are looking forward to a new chapter here in Florida.


- Wendy and Steve Winters

Kim is not only competent and hard working, she is totally reliable and trustworthy. Her follow up is impeccable. I recommend her without reservation.


- Karen North Shuffler

Kim Bregman is an outstanding real estate broker who cares deeply for her clients needs. Kim is an excellent communicator and extremely knowledgeable about every phase of our profession. I've had the pleasure of working with Kim over the years and highly recommend her services.


- Jerry Bolt

Kim is all about the business and getting the job done well.


- Josh Estrin

Great Buyer Agent! I have been through many brokers and agents, yet it was only when I met Kim that I realized the level of professionalism one can possess. Kim is highly knowledgable, focused and more important very sincere with no hidden interests whatsoever, representing the true interests of you as a buyer.


- Konstatin Morozov, Moscow

I worked with Kim when I first bought a house in 1999 and then again when I moved into a bigger house in 2004. Kim is smart and organized and once we honed in on what I was looking for, she kept on top of the market and updated me as soon as a property that fit my profile went up for sale.


- Bill Marbach

Kim Bregman is a true professional who cares about and works hard for her clients. She is a pleasure to work with and is always prepared for her business. I would not hesitate to recommend her services to anyone. She is an asset to the Real Estate Industry.


- Ryan Reece, Blue Star Inspections

Kim has a thorough knowledge of the Southeast Florida real estate market. Although I did not follow through with a purchase, Kim was the best when it came to remaining honest in a declining market. I recommend Kim as a hard working results oriented person without reservation.


- David Davis, MD

It's always a pleasure to work with Kim. She is a true professional and diligent worker. Kim provides quality customer service to all she touches. I highly recommend Kim.


- Ron Breese, Owner, ReMax Mountain Reatly

Kim is thorough, responsive, creative and a pleasure to work with. Need I say more?


- Marshall Pasternack, Miami, FL

Kim is a dedicated and motivated person. She takes her job very seriously without forgetting the importance of having a few laughs. Kim pays attention to the details to guarantee a job well done.


- Wendy Couch

Kim is such a pleasure to work with! She takes exceptional care of her clients, helps to see the best and worst in any home, and makes you feel like you've got an advocate ready to go to the mat for you. I'd never buy a house without Kim Bregman at my side."


- Mary Marbach, Parkland, FL

I highly recommend Kim Bregman for any of your business or real-estate needs. Kim has a brilliant mind, she understands the intersections between business and technology -- and she can uniquely drive projects from start to finish. We worked together seamlessly to help build Kids camps in its early years...


- Ed Silver, Partner, Hudson Crossing

Kim is thorough and meticulous at her job. I would use her again and recommend her without qualification.


- Edward Rappaport, Pompano Beach, FL

Kim is the consummate professional! Bright, personable, reliable, creative and conscientious. Kim is an exceptionally capable individual who constantly exceed expectations. Her professional skill set is obvious from start to finish on whatever task is at hand. It is my pleasure to recommend Kim Bregman.


- Doug Pierce, Roslyn, NY

Kim has been a tremendous resource, providing us with detailed information and analysis addressing precisely the type of property we are interested in purchasing. She is very knowledgeable and has been proactive in educating us about important issues to consider when evaluating a property.


- Alan Sutin, New York

I have moved 3 times since I got married and Kim Bregman has handled the purchase of our home every time. Kim puts real effort into helping her clients find what they like and I remember that we were often this first people to look at houses because Kim was so on top of the new listings that hit the market.


- Bill and Liz Marbach - Boca Raton, FL

I have done a number of referrals with Kim and found her to be extremely competent. She is persistent and very personable. Always a pleasure to work with!


- Eileen Gottsagen, Listing Broker, Boca Raton, FL

Christine and I have been very impressed with Kim since meeting her in our Broker class over four years ago. She is professional and one can tell that her clients come first! Kim has entrusted us with her referrals in the past and we do not hesitate to refer to her as well.


- Christine and Tom Mallette, Maggie Valley, NC

Kim is a remarkable individual and highly driven to perform in a very professional manner. She is knowledgable about her subject or will research and invistigate before offering an opinion. I highly recommend Kim to anyone wishing to purchase property.


- Barbara Matzick, Balsam Mountain Preserve, Sylva, NC

Kim is by far the most professional real estate broker I have ever met. We have many guests stay at Andon-Reid Inn Bed and Breakfast who are here looking for property. We always recommend Kim. The day our guests arrive Kim has a professional folder ready with a detailed schedule for them to review.


- Rachel Reid, Andon Reid Inn, Waynesville, NC

Kim Bregman assisted Q Capital with our search for office space in Boca Raton, FL. She proved knowledgeable of the area, identified the locations that best met our needs and budget, and was always responsive to our requests and changes of plans.


- Steven Shapiro, President, Q Captial Strategies- New York, NY

It has been such a refreshing experience working with Kim as our Buyer's Agent. It is comforting to know that we have someone looking out for our best interest, while assisting us with finding just the right home to meet our needs. Kim begins the process by listening to your needs and wants...


- Frank and Denise Taylor - Peachtree City,Georgia

Kim worked with me along with her clients to help them purchase property for their dream home. Kim is very professional and knowledgeable about real estate and how to facilitate real estate transactions. I'm hope to work with Kim in future real estate transactions


- Sammie Powell- President, Smokies Properties, Waynesville, NC

We were pleased to have Kim help us search for homes in the Waynesville, NC and surrounding area in 2006 and 2007 and she was extraordinarily generous with her time, expertise, professionalism, and was always fun assisting us in our search. We are very detailed home buyers and Kim always provided all the detail..


- Waren and Nancy Conner, Pine Ridge, FL

Kim does a great job of identifying needs/wants and being creative in finding properties in the correct price range that meet those needs and wants. She doesn't quit once the deal is signed: her attention to detail between signing and closing makes a huge difference in making sure the deal goes smoothly.


- Steven Hemmert - Parkland, FL

Kim is a fantastically positive and enthusiastic broker. She has great, creative ideas and thinks outside of the proverbial box. I would definitely recommend Kim and anticipate using her in the future for our company's real estate needs


- Bernard "Barney" Danzansky - President, Equities Venture Group, Boca Raton, FL

My husband and I can't thank Kim Bregman enough for her professionalism and diligence advising us on the sale of our home but helping us to find a larger home to purchase. We were moving at a time when our first child was just 2 months old and Kim handled most of the details, including the inspections...


- Pam and Spencer Linden - Delray Beach, FL

Kim bregman did a superlative job in finding property for us. she knows the land and takes the time to marry the client to the property. She is thorough and takes the time to do things right. She follows up and is genuinely interested in doing a professional job.


- Sal and Nancy Gorge - Coral Springs, FL

Kim is a true professional who also takes a personal interest in her clients. Her knowledge and experience make her a perfect choice in her profession.


- Harold Ickovics - Delray Beach, FL

Kim Bregman has been the obvious choice for me when I am looking for properties in the western portion of N. Carolina. She has the knowledge and insight when it comes to pointing you in the right direction tying in the best location coupled with the price point you are comfortable with...


- Bill Simon - Oakland Park, FL

Whether or not you are a first time buyer, house hunting is a stressful experience, especially in areas and surroundings not thoroughly familiar to a buyer. Kim Bregman of Optima Properties, could not have been more accommodating, patient as well as relentless in helping us in our search..


- Evelyn and John Theis - Sarasota, FL
BOCA RATON REAL ESTATE, BOCA RATON HOMES FOR SALE AND MORE
Enjoy the lifestyle Southern Florida has to offer. Luxury home communities. Country clubs. Waterfront.
For those who enjoy the sunshine, luxury and a slowed-down pace of lifestyle, Boca Raton and the rest of Southern Florida offers a wide range of upscale and luxury properties, leisure activities and a sense of serenity for all generations - whether retired, or just beginning a family of their own - Kim offers property options for all discriminating tastes and preferences.
Kim's expertise in South Florida real estate ranges from the city of Fort Lauderdale where they have "everything under the sun!" to Jupiter's exclusive golf clubs and breathtaking waterfront communities. As an experienced Realtor in Boca Raton, Kim is more than able to assist you in acquiring luxury waterfront homes, high end apartments and condominiums that will best suit your preferences.
Homes for Sale in Boca Raton FL, Luxury Real Estate in South Florida
Optima Properties has been meeting or exceeding the expectations of South Florida's real estate buyers for over 3 decades. Kim N. Bregman, the company's owner and broker, will personally represent you through your buying experience. Kim, an MBA with experience as a business consultant, offers world‐class service and is dedicated to providing a top‐tier experience for each and every single buyer looking to secure their dream home or property.
Exclusive Buyers Agent In South Florida
Optima Properties is a single-agency firm exclusively representing homebuyers, investors and tenants. We sit on one side of the table…yours. Working with an Exclusive Buyer's Agent (EBA) greatly broadens the pool of potential properties for you to choose from.
Let our extensive local knowledge and expertise work for you. We will work with you on all types of properties including luxury homes, second home and vacation properties, vacant land and lots, farms and ranches, single family homes, condos, townhomes, rental and investment properties, commercial properties, development projects, new construction and commercial space for lease or purchase. Take your time to peruse through the featured properties of both South Florida. If you have any questions on a property that strikes your interest, Kim is just one click away, Sign up for Automatic Listings and you'll know when the perfect property turns up on the market.
Whatever you are in the market for, Optima Properties will help you find what you're looking for at the best possible value. Please Contact Us with your inquiries and questions or send an email to
SEARCH SOUTH FLORIDA LISTINGS