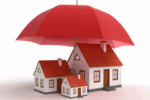 Are you a home buyer in Florida looking to save money on your insurance costs? Here are some expert tips to help you reduce your home and wind insurance expenses.
Shop Around: Don't settle for the first insurance quote you receive. Take the time to compare prices from multiple insurers. By doing so, you can find the best coverage at the most competitive rates.
Increase Deductibles: Consider raising your deductibles to lower your premium. While this means you'll pay more out of pocket in the event of a claim, it can significantly reduce your monthly insurance costs. Make sure you take on a deductible that won't leave you financially overwhelmed when you need to make a major claim.
Improve Home Security: Installing security measures such as alarms, deadbolts, and smoke detectors can make your home safer and lower your insurance premiums. Insurers often offer discounts for homes with enhanced security features.
Bundle Policies: If you have multiple insurance needs, consider bundling your auto, umbrella, home and wind insurance with the same provider. This can lead to substantial savings on your premiums.
Maintain a Good Credit Score: Believe it or not, your credit score can affect your insurance rates. Pay your bills on time, keep your credit utilization low, and regularly check your credit report for errors to maintain a good credit score and potentially lower your insurance costs.
Consider Wind Mitigation Measures: Living in Florida means being prepared for hurricanes. By fortifying your home against wind damage with measures like impact-resistant windows and reinforced roof trusses, you can qualify for wind mitigation discounts.
Avoid Making Small Claims: While insurance is designed to protect you from significant financial losses, making multiple small claims can lead to higher premiums. Consider handling minor repairs out of pocket to avoid impacting your insurance rates.
Look for Discounts: t's easy to miss a discount you're eligible for. Homeowners often have the stress of the home-buying process in the background when they get coverage, meaning insurance could be one thing hurriedly checked off the list. You can qualify for discounts if you:
Have a residence with no smokers
Pay your premium upfront
Pick paperless billing
Sign up for automatic payments
Remember, every insurance policy is unique, so it's essential to speak with a qualified insurance agent to find the best ways to lower your home and wind insurance costs in Florida. Don't let high premiums take away from the joy of homeownership – take action today and start saving!