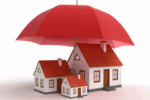 Homeowner's insurance costs are increasing nationwide and is becoming a larger expenditure in the homeowner's budget.
Florida homeowners insurance costs vary depending on where you live, the age of your home, your home's characteristics, and other factors. In addition to the cost of the home, the on-going expense of insuring a property should be a consideration when selecting the home you want to purchase. It may prove beneficial to purchase, for a little more money, a new home with impact glass, a new roof, updated plumbing and electrical and one that is not frame construction.
Several factors affect how much homeowner insurance costs and you can make informed decisions in advance of purchasing a home to minimize the cost of insurance.
Location:  
The closer you are to the ocean or Intracoastal waterway or if you are in a flood zone will certainly increase the risk of water damage and insuring a home.
The amount of coverage and replacement cost:
What you paid for your home has no impact on what you need to insure your home for. The sales price of your home includes land and land cannot be insured for fire, wind, theft, etc.
Furthermore, the market value can be based upon location, age and how strong or weak the market is. That is why it is very important that you insure your home for the replacement cost value of your home or what it would cost to rebuild your home brand-new with current building codes and materials.
Your home's age and condition:
Your insurance premium may be higher if you have a home that was built before 2000 and the advent of stricter building codes. One reason is that older homes often have features or construction materials that not as weather resistant as newer construction. Another reason is that older homes may have outdated plumbing or electrical systems that insurers view as higher risk. The home's condition is also important, even if it's newer. Insurers often pay special attention to the roof, roof configuration, roof systems, etc. because leaks due to a worn-out roof can cause expensive damage inside your home.
Home Design and Upgrades:
Features of the home you are buying, such as impact glass or storm shutters, reinforced roofing and updated utilities can decrease insurance costs. If you already own a home, these types of improvements can help decrease the risk for fire and water damage.
In addition, given that Florida is a hurricane prone state, Florida requires companies to offer discounts through wind-mitigation improvements.
Discounts are available for the following safety features:
Roof Shape
Roof Bracing of Gable End Roof Deck Attachment
Roof Covering
Roof-to-Wall Connections
Secondary Water Resistance
Doors
Protection of Openings (windows and other openings)
The initial costs for adding a few of these features can be high, but the long-term financial investment can decrease your Florida homeowner's insurance coverage costs and make your home safer.
If your house presently has any of these features, you may want to have a home wind-mitigation examination completed to submit to your insurance agent or company to add the additional discounts.
Home security and safety features:
Some companies will offer discounts for having a smoke alarm, alarm system or dead-bolt locks, however a number of companies provide additional discounts if you install a home home generator and/ or a fire and burglar alarm that rings at a monitoring station. These systems can be costly and not every system qualifies for a discount rate. Before you decide to buy such a system, discover what kind your insurer suggests, how much the device will cost and how much you will save on your premiums.
Your credit history:
Establishing a solid credit history can cut your insurance coverage costs. Many customers do not recognize that credit is a factor in how insurance providers evaluate you. Many people do not understand the impact credit plays in insurance coverage and well as mortgage costs, but Insurers have found that policyholders with poor credit tend to make more claims and spend less to maintain their properties.
Due to this finding, most insurance companies reward a favorable credit history with extra discounts, once again lowering your homeowner's insurance premium.
Your deductible:
Increasing your deductibles will help lower your premium.    Insurance is to cover you for large catastrophic events; by increasing your deductible you will be saving every year. Just make sure you've set aside enough money to cover a larger deductible if you need to file a claim—and to cover more minor repairs on your own.
Additional Discounts:
Insurance Companies might offer additional internal discounts. Not every company offers the exact same discounts, and these types of discounts will vary by company if available.
These discounts might include:
·      Discounts for seniors or retirees
·      Gated Community Discounts
·      Accredited Builder Discounts
·      Newer Roof Discounts
·      Companion Policy Discounts
·      Electronic Policy Distribution Discounts
·      Bundling with auto insurance
Your local agent will usually review these with you, but it is also a good idea to evaluate your quote and ask if any extra discounts might be available.
Shop around:
If you're buying homeowners insurance for the first time, comparing options among several providers is essential. However, don't focus exclusively on price. It's also vital to research claims satisfaction among policyholders and exactly what the limits for your coverages are (mold, sinkhole, sewage back-up, et. al.)
Also, when you inquire about a homeowner's policy, consider your customer experience. Is the agent willing to answer all your questions, discuss your options, and help you decide on a policy that suits your needs?