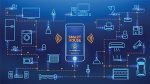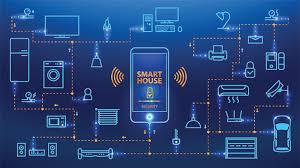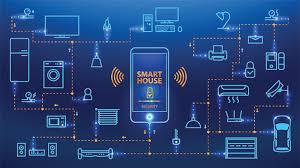 With most of us spending more time in our homes today, you have undoubtedly seen increases in your utility bills, food costs, and more. We are paying more to be entertained at home as well. Smart home technology is now a highly desirable feature to be added to homes and will not only save you money, but will increase your home's value when you go to sell. Green homes are becoming more and more in demand, especially by Millennials and younger home buyers.
Save on Water & Electricity:
You can save money on your home's utility bills all year round while also adding comfort, convenience and control.
LED Lighting: 
Replacing your incandescent or florescent bulbs with LEDs can greatly reduce the amount of power your home consumes. "Smart" LED lights cost more but can join your Wi-Fi network for automation and app or voice control.
Wi-Fi Thermostats: 
Smart thermostats let you easily adjust heating and cooling settings from your smartphone, smartwatch or tablet, and many can automatically optimize settings based on when you're home and when you're not.
By learning your schedule and detecting the weather, products like Google Nest ($249) or the Ecobee family of smart thermostats (from $169) can save you more than 20 percent on your annual heating and cooling bills.
Smart Switches, Power Strips:
Special switches and power strips also can cut off electricity on demand or via a timer. Belkin has a line of Conserve-branded switches, starting at $10, that shut off power to what's plugged into it either with the flip of a switch or after a predetermined amount of time.
Conserve brand power strips ($39) can cut off any residual power to a device after a specific time or with a wireless remote switch. Supporting up to eight devices, these power strips include outlets you want on all the time while shutting off other plugs.
Smart Shower Heads: 
Smart shower heads eliminate costly heat-up time and also adjust water flow based on where you are in the shower. Evadrop, for example, says it cuts water use in half .
Smart Sprinkler Systems:
Smart sprinklers are designed to optimize your watering schedule based on local weather conditions. They also detect leaks and monitor water flow to reduce overall costs. Most come with a mobile app that allows you to control your watering efforts on the go.
Energy Monitoring
By installing an energy monitoring system such as 
Sense
, homeowners can identify appliances that are quietly adding to the monthly utility bills. The Sense monitor is 
installed in electrical panel
, connected to Wi-Fi, and viewable in real time via a smartphone app. The device automatically detects items in the home in order to identify vampire loads and see how much they're costing.
Advanced smart home technology users can take advantage of 
integrations
 with Alexa, Google, IFTTT, TP-Link, and Phillips Hue to setup additional energy-saving automation. Sense will help homeowners form better habits, identify problem appliances, and reduce always-on device consumption that may account for up to 20% of energy use.