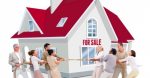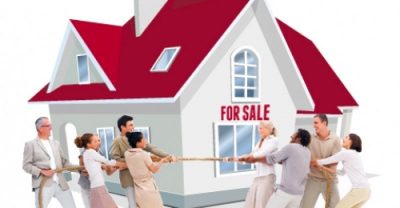 Buying a home in a Seller's market always has its challenges. But when you're trying to do it in a seller's market, the difficulty can reach a new level. When the market favors the seller, time is of the essence. Multiple offers happen with more regularity in a seller's market than a buyer's market, because a seller's market is defined in part by low inventory and a surplus of home buyers. A beautiful home that is priced well can attract more than one offer.
In a seller's market, you should always assume you're competing against several other offers. However, that doesn't mean you can't buy a new home in a seller's market, when there are more buyers than homes, and sellers can afford to hold out for higher offers. You just need to make sure you do it right and arm yourself with the right information:
Here are a few things to consider as you prepare your offer when buying in a seller's market:
Choose an Experienced REALTOR: In sports and in business, it's important to have the best players on your team when facing fierce competition. In a seller's market, that means choosing a real estate agent who not only has proven expertise in the neighborhoods you're interested in but is also highly responsive and efficient. Make sure to use an Exclusive Buyer's Agent that owes you a fiduciary and works in your best interest.
Demonstrate Credit Worthiness: You should get Pre-Approved for a home mortgage with a local lender before touring homes if you need to get financing. By obtaining a pre-approval for a mortgage before you start home shopping, you'll know how much buying power you have. Your offer may have far more credibility than competing ones where buyers didn't take this step.
Lower Your Expectations: When the inventory of homes is limited, you probably can't afford to wait for the perfect house to hit the market. Prepare yourself to adjust your expectations. It makes the most sense to make exceptions to your criteria for things that can be changed. For example, you can renovate or add a bathroom someday, but you can't change the home's location or lot size.
Make your Best Offer first, be Ready to Bid: Make your best offer but be prepared for it not to be your final offer. High home prices can lead to home appraisals that don't climb as fast, leaving lenders to not fund the loan. Home buyers should have money set aside the pay the difference between a contracted purchase price and the appraisal.
By Prepared to Make Concessions: Your relative lack of power in a seller's market doesn't just affect the question of price. It carries over to every other aspect of the deal, too. Shorten the inspection period, be flexible on closing dates; you should be prepared to accommodate the seller's needs even if it is an inconvenience to you.
Don't be that buyer who wants to wait until the weekend to view a home in a seller's market. By the weekend, that home could be sold. Try to be one of the first showings. Sellers usually don't enjoy having buyers come through their homes at all hours of the day, so most would like to see their home sold quickly. If you write a good, fast, and clean offer, your chances of acceptance are far better than those of a buyer who is unprepared or is unrealistic on price.
Finally, don't get carried away with the pressure to buy, even in a seller's market. Remember that a home decision has a long-term impact on your financial future. It may be better to let a house go than make a poor decision that's expensive to change.