Types of Movers for Home Buyers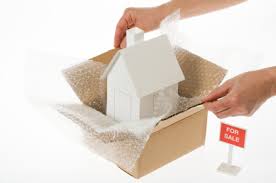 Moving to a new house, city or state is one of the most stressful things a person can go through. Even when everything goes smoothly, you'll likely be exhausted when all is said and done. Whether it's down the street or across the country, moving is a major task that requires much effort and coordination. For this reason, many people choose to hire a moving company, but knowing who to entrust your belongings can be a daunting task.
While you do have the option of going the DIY route when moving, things will be so much easier and more convenient for you if you hire professional movers instead. You'll incur certain costs by doing so, but the help they can provide is worth it.
It's also a common mistake to hire the first moving company you lay your eyes on in an ad. There are so many moving companies out there, but not all are created equal. The movers you should hire are legitimate ones with licenses, insurance and other vital considerations. You should also get quotes from at least three movers to determine the best deal. Ask for references and verifying credentials. And remember to never pre-pay for a move!
Local Movers
There are many kinds of moving companies depending on the type of move you're looking to make. Some companies specialize in local moves and will have limitations on the distance they're willing to travel. Local movers are great for small cross-town moves since they typically charge by the hour.
Long-Distance

If you're moving across the country, you'll want to find a long-distance mover. These movers have special licensing that allows them to operate across state lines and they typically charge a bulk rate based on how quickly you need to be moved and how many items you'll be moving. In some circumstances, you may even need to move out of the country. International movers will help you pack and get your items overseas. These moving companies are usually prepared for immigration and customs issues.
Full-Service

If you want a completely stress-free move, you should consider a full-service moving company. These companies take all the hassle out of your move by disassembling and packing up your old house and then unpacking and reassembling everything in your new place. Additionally, they provide all of the materials so you don't have to worry about how much tape you'll need or what size boxes to get.