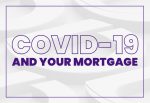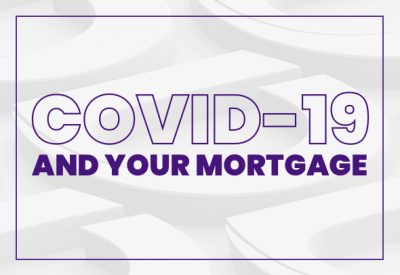 Rates are lower than ever; when a refinancing is done right, it can save you thousands of dollars. But not every potential refi makes the cut. Sometimes the expenses just don't justify the potential savings.
It is time to refinance your home mortgage if the terms lower your mortgage interest rate, pay off their mortgage years earlier, or saves thousands in interest over the life of the loan. You can save serious money by refinancing your mortgage. But due to refinancing fees and expenses, not every refi makes financial sense.
COVID-19 is creating changes with lenders and how they are doing business. This is resulting in refinancing taking longer and getting stricter than it has been in the past. Although the mortgage process is considered essential as a financial transaction, depending on where you live, there may be changes related to COVID-19  involving your appraisal, rate lock and closing process.
Rates are quite low and because your home is your biggest financial investment, the equity can be very useful as a resource in times of trouble. But if you're thinking of financing your home loan there are several steps you should take to make sure that it's the right move for you.
How Long Do You Plan On Being In Your Home?
Being able to answer this question will help you figure out the term length you want on any refinanced mortgage; but there's another reason asking this question …
If you plan on moving within the next 5 – 10 years, it could be worth your while to look at an adjustable rate mortgage ( ARM).  You get a lower rate initially with an ARM because the rate can adjust after the teaser period. But if you move before the end of the fixed-rate time frame, you don't have to worry about whether the rate is going up and down in the end. Additionally, your payment will tend to be lower because most adjustable rate mortgages are based on 30-year terms.
Age Of Current Loan
The age of your current loan sometimes plays a role in whether you can refinance. Even if you can refinance, it does not always make sense.  When you refinance you have to pay closing costs.  If you are not planning on staying in the house past the breakeven point when the savings and the additional expenses paid starts to net to overall reduced costs for home ownership, the it is not the time to refinance.  You may want to accelerate buying a new home to realize the saving from lower interest rates.
Plans For Monthly Savings
If you determine that you're going to save money by refinancing based on the rate and term you can get, make sure that you have a plan for what you're going to do with the monthly savings in order to put yourself in a better financial position. No one knows exactly when COVID-19 is going to end and how long it will take for the economy to recover. If you can save money now, you can work on establishing the savings need should the vaccine be delayed or we continue with a longer recession
You could use your savings to build up an emergency fund. Maybe you choose to allow yourself to save money in the future by paying off high-interest debt now. You can also use this to catch up on saving for retirement if you stopped contributing temporarily while dealing with the situation caused by the virus.
It's a very volatile market right now, so we advise all of our clients to rely on the advice of their Home Loan Expert and Financial Advisors at all times.
The Mortgage Refi Process
Approving a mortgage is a complicated process, one that requires a lender to validate a borrower's income, check the value of the home being used as collateral and scrutinize the title history of the property.
Just as refinancing applications picked up, the coronavirus pandemic dramatically changed the way everyone in the mortgage industry works. Loan officers no longer go to the office. Appraisers stopped walking through houses. And no one gathers around the title company's closing table. The process is a little slower because everybody's working from home right now. Things that would take an hour to do are taking a day sometimes.
It is more difficult to verify a borrower's employment. A task once dispatched with a quick call to the borrower's human resources department now means leaving a voicemail and waiting a day or two for a response.
Meanwhile, homeowners looking to refinance may have to get in line behind buyers who need a mortgage so they can close on a house which are a priority with lenders.
The mortgage industry already had been digitizing, and lenders quickly adapted to many changes. One stumbling block, though, is that most lenders still require some documents to be signed in the presence of a legal witness and notarized.  Florida allows for mobile notaries and they are busier than ever.
Sometimes, documents are being signed remotely and online and mobile notaries are not allowed yet.  You need to allow time for in person notarization and overnight mailing of documents.  Digital closings may be the way of the future, but we are not there yet.
What You Can Do to Secure a Smooth Refinance

Here are a few ways you can make the refi process as smooth as possible:
— Get your paperwork in order. Don't let something simple like a missing document delay your refinance. Collect PDFs of financial documents, including pay stubs, bank statements, tax returns and retirement accounts.
— Make sure the lender will honor your rate lock. In normal times, lenders extend rate locks for 30 to 60 days, meaning you won't have to pay more if rates go up before your loan closes. These aren't normal times, though, and many refinances aren't closing within 30 to 60 days, so make sure your lender is willing to extend your rate lock if your deal is delayed.
— Keep your credit score tight. Now isn't the time to miss a payment, take on new debt or otherwise do anything to lower your credit score. Lenders are being especially strict about borrowers' credit histories.