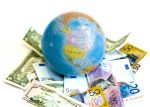 For many a foreign national, the United States has always been a great place to invest in.
Buying Real Estate in the United States does not give foreign owners any rights or privileges regarding legal stay or status. If you're interested in staying in the states longer than allowed by a standard visa, contact an immigration lawyer.
By determining the primary use for your property and how long you plan to own it, you'll be able to provide information to your real estate agent that will help guide the search and sale.
How will you use the Property?
Before you start your property search, it's important to think ahead to how you'll use the home once the deal is done.
Will this be a vacation home?
A home to stay in while doing business in the United States?
A home for your children while they attend college in the States?
An investment?
An eventual long-term residence?
The way U.S. real estate transactions are carried out may differ from your home country. Each State in the US has its own set of rules regarding the purchase of real estate, including the type of purchase contract used, the method of closing the sale and even the duties and titles of the individuals involved.
Several important U.S. real estate practices that are worth noting are:
In the United States, real estate listing information is shared by agents using multiple listing services ( MLS) and consumers can access that same information using real estate sites such as com or Realtor.com. In many other parts of the world, real estate is a fragmented business and buyers have to go from agent to agent to find a property.
In some countries, it is typical to pay a fee to the agents who are scouting properties on your behalf and showing you around. In the United States, the sales commission is paid by the seller who has a listing agreement with the Seller, so buyers don't pay anything to have an agent work on their behalf if it is being advertised in the MLS system. It is always advisable for a buyer to work with an Exclusive Buyer Agent who will protect the buyer's interest in the transaction. Make sure you ask any agent you contact what their "agency relationship" is to you. Each state has different forms of agency and many agents do not work for the benefit of the Buyer.
In the United States, real estate agents need licenses to operate. The licensing laws of each state differ regarding how much education is required, the type and depth of licensing examinations, and whether continuing education courses are required once an agent becomes licensed. The licensing system was designed to ensure real estate agents are qualified to guide consumers through the maze of finding, evaluating and financing real estate.
Foreign buyers will also want to give consideration to issues such as currency exchange rates, international wire transfers, banking systems, multi-national taxation and accounting issues, and import/export restrictions regarding currency and household goods. It is recommended that you consult with an accountant and attorney before finalizing any transaction.
Foreign buyers are eligible to buy single-family homes, condominiums, duplexes, triplexes, quadru-plexes and townhomes. Housing cooperatives or co-ops often have rules prohibiting foreign ownership. That's because co-ops generally require that a buyer's source of income be from the United States and that most of the majority of the buyer's assets be kept in the U.S.

Financing or Paying Cash?
Qualified foreign buyers with a 30 to 40 percent down payment can often obtain financing for their U.S. real estate purchases. MANY BANKS REQUIRE FOREIGN BUYERS to have a specific amount ($100,000 or more) on deposit with the bank while others set loan limits of $1 million to $2 million. You may also be required to present a minimum of three months of bank statements.
The U.S. home loan market offers an array of safe, affordable mortgages, including some that will allow Muslims to buy a home without violating Islamic laws against paying interest.
Before applying for a U.S. mortgage, you must first establish credit and earn a good credit score. You can start building your credit score by opening U.S. bank and credit card accounts. You'll also want to be sure to report all income on your tax returns. Lenders use this income information to determine how much money they're willing to loan you to buy a home.
While you don't necessarily need to be a citizen or even have a green card to buy a home in the U.S., you will need an Individual Taxpayer Identification Number.
All cash purchases are permitted, but U.S. law mandates that cash transactions over $10,000 be reported to the federal government. The requirement for reporting involves everyone connected to the transaction (purchaser, real estate agents, attorneys and title companies). The government wants to know how you earned the money and that it was legally obtained. Cash buyers can potentially save money on mortgage application fees, loan origination fees, appraisals and title insurance.
Should I purchase U.S. property in my name?
Foreign investors can purchase property directly – in their own names – or through some sort of business entity, such as a domestic corporation, foreign corporation, limited partnership, joint venture, real estate investment trust or limited liability company.
How the property will be used should play into your decision. Additionally, the structure through which you purchase your property can have dramatic tax consequences. Your real estate attorney and accountant should be able to provide counsel concerning your options.
Do I have to travel to the U.S. for the closing?
While you may very well want to attend your real estate closing, it is not necessary. In the event that you cannot or choose not to attend your closing, you must execute a "Power of Attorney." This is a written document authorizing another person to represent you and sign on your behalf.  Some lenders may require that you be present in the US to sign their loan documents.  This is something you should inquire about when selecting a lender if you do not plan on traveling for the closing.
How will a U.S. real estate purchase affect my taxes?
A foreign property owners' tax liability in his home country will vary depending upon where the purchaser is from and whether that country has a tax treaty with the United States. Consult a tax attorney familiar with your home country's treaty to get answers to tax-related questions.
The United States government requires that foreign nationals pay U.S. income taxes (state and federal) on any net income (rental revenues less expenses) received from rental property. If tax returns are not filed in a timely fashion, a tax of 30 percent of the gross rental income may be assessed. Even if you're incurring losses in the early years of your investment and you don't owe any taxes to the government, you still must file your tax returns in a timely manner or be subject to financial penalty.
What is FIRPTA?
FIRPTA refers to the Foreign Investment in Real Property Tax Act of 1980.  This ruling authorizes the United States to withhold income tax when property is sold, exchanged, gifted, transferred or liquidated by a foreigner. The Internal Revenue Service takes 15 percent of the proceeds and the state government will also take a percentage (if applicable). When a US tax return is submitted reporting the capital gains tax, if there is any refund due, that money will be refunded to the filer.
If the buyer of the home from the foreign national investor will reside in the home more than 50% of the time and the home sales price is under $300,000.00, the purchaser is not obligated to retain the 15% tax.