Keeping Home Buyers Safe During COVID-19 Pandemic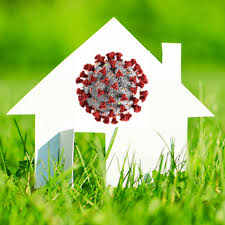 How I Keep Buyers Safe During The COVID-19 Pandemic:
Buying a home is never a simple undertaking. Even at the best of times, house hunting comes with lots of built-in stressors, from mortgage approvals to bidding wars and beyond. But house-hunting during the corona-virus pandemic? That changes the game entirely.
Although it's a scary time to be out and about checking out real estate, it is still possible to do so and stay relatively safe. The industry has rapidly adapted, introducing approaches that minimize exposure to the virus.
A trusted
Exclusive Buyers Agent
is always a key ingredient in a successful home-buying experience. During the COVID-19 pandemic, this asset is absolutely non-negotiable.
Virtual Showings:
Many agents are now working remotely and conducting most of their business virtually. Instead of Open Houses, just ask me to provide you with a Virtual Tour of the property using Facebook, Skype or WeChat. Also remember that listing pictures may not tell the whole story. Special camera lenses and creative angles often make rooms appear larger than they actually are. Look out for potentially distorted pictures (which often have angles that curve somewhat) and learn to take such shots with a grain of salt. Listing agents only take photos of the positive aspects of the home. I will review the entire home with you and provide you with a constructive and truthful assessment of the condition , location and if it meets your needs.
Home Tours:
If you want to tour a property, I can provide you with masks, hand sanitizers and shoe covers. During the tour, it's also now customary me to open all doors, so that home buyers can explore closets and other enclosed spaces without touching anything as they look.
If you do make an offer that's accepted and you head to the closing table, real estate agents and attorneys are also adapting to remote closings.
Remote Mortgage Approval
One smart way to stay safe right now is to work with a loan officer who is set up to work remotely. Most lenders have already made the entire mortgage process digital. There is no need for you to meet a lender or show up at a closing table any longer.
Remote Home Inspections
I am offering clients the option of doing a remote inspection, where I am with the inspector in the property alone and review the findings with Buyers virtually. The Inspector and I walk you through the home's deficiencies and operations in advance of sending you a formal report.
Virtual Home Appraisals
Home appraisals required by a lender generally include a site visit, which is not possible in some parts of the country where this is not considered an essential service. Luckily, appraisals pertain only to those getting loans, so cash buyers can skip this process entirely. But if you are getting a mortgage, fear not, virtual appraisals are generally accepted by most lenders today.
Remote Home Closings
In-person home closings—where all parties come together to sign contracts, swap keys, and shake hands—are, for the most part, not happening right now. Mobile closers are going to the Buyers for the final execution of documents. They are practicing safe social distance practices and there is no "closing table" any longer. Keys will be brought to you personally or couriered.
There is no limit the the services and adaptability that Optima Properties offers its clients…..we are currently assisting in the lot selection, model selection, and construction of a home virtutally for several clients who will not see their new home until the day they move in.