Housing and Interior Design Trends for 2021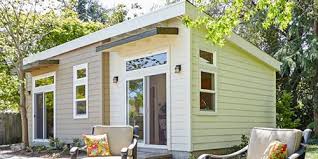 Design trends for 2021 include multi-zone kitchens, upgraded lighting, and oversized rectangle tiles according to home design website Houzz. The online resource recently released the following trends it expects to get hotter in 2021 as well as other home design sources.
Sconce lighting. Interest is growing in swing-arm and other sconce fixtures. Besides adding to decor, sconces have the benefit of adding task lighting around a sink or range
The multi-zone kitchen. Kitchens traditionally use a three-zone "work triangle" setup with a connection between the fridge, sink, and range, Houzz notes. More homeowners are adding touch points and creating additional work zones. Houzz refers to the trend as a "work trapezoid," which might include dedicated areas for baking, prepping and chopping, or separate stations for snacks, drinks, and homework.
Rejuvenating bathroom design. Bathrooms are being designed to help reduce stress. Forty-one percent of homeowners who have undergone a bathroom renovation say they wanted their new space to evoke more of a relaxing vibe and adding steam showers, aromatherapy shower heads, and bathtub fillers that can hold a cup of tea or glass of wine.
Oversized rectangle tile. Large rectangular tiles can help visually expand a small space, and fewer grout lines means less cleaning. Houzz says the larger tiles are being used in several classic patterns, such as herringbone, stacked, and brick. Houzz designers recommend using a matte finish on bathroom floor tiles to reduce slipperiness.
Browns and beiges return. "Warm taupes, beiges, sands—basically any earth tone is surging in popularity," Houzz notes. "Some designers say the trend is an evolution from popular whites and grays of recent years and that brown as an accent color works well to bring warmth to a palette heavy with those colors."
Home offices and nooks. Homeowners are creating efficient spaces for offices, work nooks, and even backyard cottages as remote work grows and likely remains elevated in 2021.
Video conference-worthy backgrounds. Homeowners are feeling the need to have an aesthetically pleasing background for their video meetings and are even converting living rooms into video conferencing rooms with large screens and improved lighting and audio equipment.
Open floor plan scrutiny. "Perhaps no other design element was put under the microscope this year more than the open plan," Houzz reports. "Anyone who had multiple family members attempting concurring video meetings in an open layout quickly saw the disadvantages to a lack of walls." While this trendy floor plan isn't likely to go away, many homeowners are considering sliding doors or partitions that can close off rooms for privacy.
Pergolas. To extend usable living space, homeowners are turning their attention to the outdoors.  These structures can add shade for dining, lounging, and other outdoor activities.
Backyard cottages and ADUs. For more privacy, some homeowners are adding a dedicated area to their backyard that's separate from their main home. Accessory Dwelling Units ( ADU) are standalone structures are used as home offices, gyms, meditation areas, or extended living spaces to house relatives or kids who had to stay home from college due to the pandemic. No need for an architect, there are numerous sources that offer pre-fabircated sheds for multiple purposes from gardening to "sanity sheds".
New multifamily amenities. With gyms, pools, and communal kitchens in multifamily buildings now periodically closing to keep residents safe, new spaces—indoors and outdoors—are emerging that are designed for fewer occupants such as
Quarantine stations. These designed rooms permit people who test positive for COVID-19 (but don't need a hospital) to recuperate and avoid infecting family or neighbors.
Recording studios. There's rising demand for studios that supports residents' musical pursuits, podcasts, and videoconferencing.
Bicyclists' havens. Whether it's bike lockers or a bike-share program, multifamily experts expect this trend to accelerate due to the pandemic and communities reducing on-site parking.
Resilient landscapes.  Due to greater weather volatility, landscaping needs to better handle heavy rains and flooding, snowstorms, and drought. Multifamily waterfront communities are being designed or retrofitted with strategic landscaping and elevated public use area to address shifting shorelines and storm surges.
Health-minded building certifications.  The latest generation of certifications, rating systems, and design standards is based on scientific and medical research that affects human and occupant health such as programs like the WELL Building Standard, from the International WELL Building Institute, and Fitwel, according to the BuildingGreen site. Both suggest ways to gain a variety of benefits, from extensive natural daylight to good indoor air quality, filtration, and low energy use. Unlike LEED, these programs consider emotional wellness, too, which translates into greenery, gardens, and other biophilic design elements.
There are plenty of reasons to look forward to 2021, especially when it comes to the home design. After a year that guided many of us to spend more time at home,  the new year is an opportunity to bring comfort and creativity to our living spaces.