COVID-19 South Florida Resources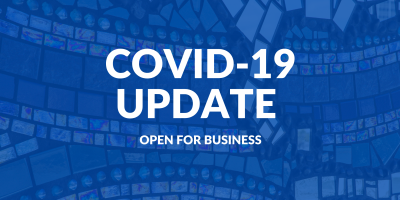 Quick Facts
If you live in Broward County, you can call this hotline to have your questions answered: 954-357-9500.
If you live in Palm Beach County, you can call this information line with your questions: 561-712-6400.
The Sun Sentinel posted drive-through testing sites in South Florida here.
Please be aware of financial scams. You can learn more and report them here.
Tele-Health
Medicare: Medicare has temporarily expanded its coverage of telehealth services to respond to the current Public Health Emergency. Learn more here.
Florida Blue: Florida Blue's network of primary care doctors and specialists will be able to treat patients virtually at their normal office visit rates. Visit the Florida Blue website, the Florida Blue app, the Teladoc app, or by calling Teladoc directly at 800-835-2362.
Baptist Health: Baptist Health is offering telehealth services through its Care on Demand platform. If you or someone you know has cold or flu-like symptoms, visit here using code CARE19.
Cleveland Clinic: Cleveland Clinic Florida is encouraging the use of its Express Care Online Virtual Care services as much as possible during the outbreak. Click here for more information.
Cigna: Cigna is offering COVID-19 specific resources for enrollees. Click here for more.
Humana: Humana has agreed to waive telemedicine costs for all urgent care needs for the next 90 days. This will apply to Humana's Medicare Advantage, Medicaid, and commercial employer-sponsored plans and is limited to in-network providers delivering synchronous virtual care. More information here.
COVID-19 Public Website and Call Center
Please visit the Florida Department of Health's dedicated COVID-19 webpage for information and guidance regarding COVID-19 in Florida.
For any other questions related to COVID-19 in Florida, please contact the DOH's dedicated COVID-19 Call Center by calling 1-(866) 779-6121. The Call Center is available 24 hours a day. Inquiries may also be emailed to [email protected].
County Health Departments
If you're concerned that you may have contracted the coronavirus, please contact your healthcare professional or county health department:
Broward County: 954-467-4700
Palm Beach County: 561-840-4500 
Miami-Dade County: 305-324-2400
Additional Resources 
Bank Regulators have also instructed banks and servicers to be proactive in extending help to homeowners:
Banks have posted their own policies and ways for consumers to contact them for assistance:
Consumer Financial Protection Bureau (CFPB)
Protect Your Credit: The CFPB is urging consumers to protect their credit(link is external) during this pandemic.
Protect Yourself Financially: The CFPB has a number of resources(link is external) focused on financial protection, both short and long term, such as paying bills, income loss, and scam targeting.  Resources include contacts for housing and credit counselors, debt collectors, and state unemployment services.
Department of Labor (DOL)
DOL has provided resources for employers and workers(link is external) in responding to COVID-19 and including the impact on wages and hours worked and protected leave (these resources are primarily for businesses and employers).
Environmental Protection Agency (EPA)
Americans can continue to use and drink water from their tap as usual. EPA has provided important information about COVID-19(link is external) as it relates to drinking water and wastewater to provide clarity to the public. The COVID-19 virus has not been detected in drinking-water supplies. Based on current evidence, the risk to water supplies is low.
Federal Housing Administration (FHA)
Immediate Foreclosure and Evictions Relief for Homeowners for the Next 60 Days
The U.S. Department of Housing and Urban Development (HUD) has authorized the FHA to implement an immediate foreclosure and eviction moratorium(link is external) for single family homeowners with FHA-insured mortgages for the next 60 days. Read the full press release(link is external).
FHA Q&A Form
FHA continues to run single family business operations. FHA has created a Q&A form available on their website to keep interested parties updated on their procedures during the COVID-19 crisis. Please refer to https://www.hud.gov/program_offices/housing/sfh(link is external)  for the most current information.
Federal Housing Finance Agency (FHFA)
FHFA has instructed Fannie Mae, Freddie Mac and their servicers to be proactive in providing assistance to homeowners including forbearance. In addition, FHFA imposed a moratorium on eviction and foreclosures on mortgages backed by the GSEs:
Fannie Mae and Freddie Mac
Fannie Mae and Freddie Mac have issued similar guidance:
Homeowners who are adversely impacted by this national emergency may request mortgage assistance by contacting their mortgage servicer
Foreclosure sales and evictions of borrowers are suspended for 60 days
Homeowners impacted by this national emergency are eligible for a forbearance plan to reduce or suspend their mortgage payments for up to 12 months
Credit bureau reporting of past due payments of borrowers in a forbearance plan as a result of hardships attributable to this national emergency is suspended
Homeowners in a forbearance plan will not incur late fees
After forbearance, a servicer must work with the borrower on a permanent plan to help maintain or reduce monthly payment amounts as necessary, including a loan modification
Fannie and Freddie have also created pages with additional information:
Internal Revenue Service (IRS)
The IRS has also created a Coronavirus Tax Relief section(link is external) on their website with updated information for taxpayers and businesses (these resources are for businesses and not specifically for consumers).