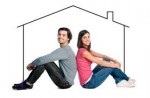 If you are in your 20s and 30s and have ever even considered buying a home, you are positioned to take advantage of record low interest rates. Even if you have just graduated with student loan debt, have not saved the traditional 20% down payment, and worry that there are no homes available to purchase for people in your situation, you may be wrong.
Today mortgage brokers, bankers and direct lenders are lending more than ever. Loan options such as those from the FHA (Federal Housing Authority) enable qualifying first-time buyers to purchase with as little as 5 percent down. If you are credit-worthy and responsible with money, you can take advantage of the record low interest rates and loan options that exist today.
Keep in mind that in some markets, renting is as expensive as buying. If you do your homework, you may understand that a home purchase is within your reach.
Seek help from a professional:
With today's easy access to online listings, most people old and young believe you don't need a real estate agent. People assume that the role of the agent, pre-Internet, was primarily providing access to the "keys." In reality, agents have always played a much larger role, one that many people don't realize until they've gone through a transaction.
Choosing the right real estate agent is one of many tips for first time homebuyers you can see in this comprehensive article. Take the time to make a list of questions and then interview at least 3 different real estate agents before you decide on which one you want to work with. In the end this is your money and you can spend it however you want. There is no reason to settle for less than the best, even if you are a first-time home buyer.
Agents know the market like no one else because they've been inside hundreds of homes, have relationships with many of the agents, and have done many deals. They know exactly what to do when a red flag arises. Additionally, the home purchase is both personal and emotional. Through the years, buyers have acknowledged how they have let their emotions get the best of them. An agent will look at the property and the numbers objectively and advise you accordingly.
Most buyers have limited experience and understanding the the buying process, when you are purchasing your first home you need to recognize your inexperience and get advice and knowledge from a variety of sources. An agent has potentially successfully closed hundreds of deal. There are few people that can advise you with such authority and knowledge. To get the kind of results you really want, you are going to need to hire a great Exclusive Buyers Agent. It is important to choose someone who has a strong grasp of the local neighborhood, school systems, and demographics in the area you are looking in. Exclusive Buyer Agents have a fiduciary responsibility to the homebuyer. They have years and sometimes decades of experience in this industry. This means they have a firm grasp on what to do and what not to do when it comes to buying a house. They will also know what options are the best fit for your situation and they will have a network they can tap to find you the home you need.
While you will have the final word, most of the information you get about the process will come from the Realtor. This is why it is so important to pick one you can trust. Informed homebuyers interview several different agents before they choose which will represent them. This only makes sense. The agent is working for you and should meet your criteria. Whichever way you go, make sure you ask tough questions to verify that this person can do what you need done. The most important question you MUST ask is what their AGENCY RELATIONSHIP is. If they list properties they are not Exclusive Buyer Agents and have an inherent conflict of interest when representing you as the buyer. Also ask, has he or she worked with other first-time buyers? Does the agent have several recent references that you can contact? To understand the advantages of exclusive buyer agency and to find an EBA in your area visit the National Association of Exclusive Buyer Agents at www.NAEBA.com
Consult Others:
Seek out family and friends that care about you for advice about buying a home. Whether these are your parents, grandparents, friends or even mentors you worked with in school or at the job, you can benefit from their experience. They may have already bought a home, or several, and they will have experience to draw on and advice on where they went wrong and what they did right. There is a steep learning curve to buying your first house; you will need all of the help you can get to get good results.
Anyone who has owned a home for an extended period of time can attest to some of the great tax perks. Whether it is deducting your mortgage interest, building equity with each mortgage payment, or not getting taxed on capital gains profit, owning a home almost always wins financially over renting.
Identify desirable locations and neighborhoods:
First time home buyers do not always have a strong grasp on just how much location and neighborhood affects property value but the ease in which you can sell your property years down the road when you are ready to do so. There are not many factors that can influence the value of a home more than the location. There is usually a reason why you can get a lot more home for your money than elsewhere. You need to understand the pros and cons of location including, but not limited to, schools, road noise, commute time to work, neighborhood desirability, crime rate and more.
Understand immediate and long-term costs:
When purchasing a homebuyers should have a strong grasp on all the costs that come with buying a home. There are many fees that can add up quickly from applying for a mortgage, getting mortgage insurance, home inspection costs, hiring an attorney for contract review, title insurance, and a myriad of other optional expenses. You should know each and every one of these costs and see if they apply to your home buying situation.
These are just some of the costs and fees before you actually take ownership of your property. There are also expenses associated with owning a home besides paying the mortgage. Many buyers do not budget properly all the long term expenditures they will be taking on and end up struggling for a while due to a lack of proper planning. Comparing homes and prices is what your EBA can assist with. The purchase price is just one of the expenses, how much deferred maintenance does the property exhibit, what are the ages of the appliances and roof and will they need to be replaced soon, how much redecorating is required to make the home yours. These are all cash expenditures that you will incur after closing. You should weigh these costs against paying more for a newer or more renovated property that you can finance with a mortgage.
Decide on what type of housing makes the most sense:
One of the decisions you will likely face as potential property owner is deciding between whether a condo, townhouse or a home is a better buying decision based on your current life circumstances and housing needs. Do you travel a lot and don't have time for property maintenance? Do you have kids and pets that need a yard? Are you likely to want a garden? Are you interested in some perks like a pool or a gym you can't quite afford on your own?
These are the types of questions you should be asking yourself when trying to decide if a home or condo makes more sense to purchase. This is something that should be given careful consideration.
Take your time:
Buying a home is not like buying a new smart phone, computer or flat-screen TV. It's not only a lot more expensive, it's much more personal and emotional and not something to take lightly.
Even though the flow of information is quick today with texting, email and the Internet, a home purchase takes lots and lots of time, research and due diligence. It should never be rushed, ever. The home purchase evolves over time. Don't feel compelled to rush into it or leap to a decision on a home. Don't feel pressured by a "hot" market or competitive bidders. Slowly learn the market, do your research online and look at different styles of homes and neighborhoods. Over time, you'll get more comfortable with the market, and with luck, you'll get pre-approved for a loan. You may make an offer or two or three or four before you find the best home at the best price. Let the process work itself out over time. You'll avoid buyer's remorse.
Don't be overwhelmed by data:
When your parents bought a home, there was probably little to no data available to them. They worked with a real estate agent who showed them homes, but they didn't have access to so much historic data or access to the technology and information we have today.
Even so, access to all this information isn't always a positive or accurate. Statistical comparisons of sales do not take into consideration location, finishes in the home, size of lot, and upgrades. Your Realtor should do a comprehensive market analysis that does a true assessment of the prospective home's market value. Sometimes, conflicting or less than comprehensive information can stall a buyer. If you have a down payment saved up, can afford the monthly payment and plan to commit to the home for at least 5-7 years, then go for it.
Chances are, if any of the above doesn't add up, you may not quite ready to buy — which means you might be better off renting for the time being.
When you have never done something before it is easy to make both financial and emotional mistakes. Fall back on the guidance of others, especially your real estate agent if they have years of experience assisting homebuyers. It is timeless advice that will guide you through the home buying process without a hitch. Best of luck!