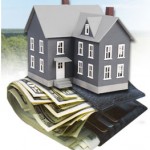 Buying a house is a difficult process — there are large sums of money involved, the transaction costs and hassle of moving mean that you can't just buy another house if you don't like the one you end up with. The best you can do is to educate yourself in all aspects of the house hunt, keep a clear head, and buy a house that best fits your criteria.
There are plenty of articles full of useful tips for first-time homebuyers. I am not going to repeat them. Instead, I will list the lessons I have learned over the past 30 years of working exclusively with buyers that are not often covered.
Think long-term and think re-sale: Are you planning to have kids? Will you be taking care of elderly relatives? You might be planning to live in your first home for only a few years or plan on using it as an income producing property. In that case, who is your target audience when it comes time to sell or rent the house? If you buy a house in a very bad school district or a house with all the bedrooms upstairs when you are ready to sell the house, you will be narrowing the field of potential buyers.
Make a list of items to check when looking at properties: Home-buying is an emotional process. Ideally, you should set aside all your emotions when evaluating a house. Practically, that is impossible. Instead, make a checklist of your must-haves, nice-to-haves or absolutely nots. Then print copies of this checklist or keep it on your tablet. Every time you visit a house, take the checklist along with you; take photographs so you can cross each item off your list. If you fall in love with the house aesthetics but find your checklist shows that the house has none of your must-haves, it will at least make you pause and think.
All the old advice about buying your first home is true. Some examples — have an emergency fund, save for a down payment of 20 percent and closing costs, get your credit into a better shape, and don't buy more than you can afford.  When budgeting for the house, don't stop with principal, interest, taxes and insurance; add in utilities, cost of commuting and upgrades and replacement costs for aging roof or appliances. Ask the seller for copies of the utility bills and inquire of the utility companies about budget plans. Will the gas budget for your car go up if you are moving further away from the places you frequently visit? Budget all of these expenses and see if you can still afford the house.
Get Pre-approved:  Why would you want to waste time looking at houses you can't afford?  Doing the pre-approval process ahead of time is vital. If there is something negative on your credit report, it's best to find it early in the process, so you have time to correct it.
Ask for the homeowners and condo association documents before you make a decision: If your long- range plan is to rent out the house once you move, then you better insure that there are no rental restrictions that would preclude you from your desired goal. Thoroughly understand the Covenants and Restrictions of any area you are purchasing to ensure that they are in keeping with your lifestyle.
Be sure to read your contract before you sign it: A house is probably the largest purchase you will ever make in your life, so make sure you understand the terms of your contract. If you don't understand any of the terms, ask your mortgage broker and your real estate agent. Either should be fully knowledgeable to address your contractual questions. I strongly advise that you retain an attorney to handle your closing, review title and loan documents, note title objections, and hold your deposit monies.
Learn about the neighborhood demographics: Do you have kids and are looking at homes without young families?  Are the majority of the residents renters and not homeowners? Define the type of neighborhood you want to live and make this one of your top priorities on your checklist.
Look beyond the staging: The psychology of staging does work; staged houses look far better than houses that are still being occupied. When you are considering a house, mentally try to remove the staging. Pay more attention to the layout of the house and the structure itself. Ugly wallpaper and paint can be easily fixed later.  Does your furniture fit the scale of the room?  Does the house have a functional kitchen?
Indecision:  Ever heard of the saying "Curiosity killed the cat"? Well, here's another one, "Indecision killed the deal." Not moving on a house fast enough and taking too much time to make a decision on buying the house is common as well. This indecision gives someone else the opportunity to scoop ups that home before you have a chance to make an offer.  A multiple offer situation is good for the seller, but not so much for the buyer. In this competitive real estate market with low inventory and high buyer turnout, you need to move quickly in order to get the house that you want.
Only checking online sources for mortgage rates and available homebuyer programs?  As much as everyone loves to do everything from their computer or smartphone today, this is one thing that should be done in person or with a phone call. It is always best to call a local mortgage lender and sit down in person with them to talk about the most current rates and programs available. Many of the lenders that you find online are not local and only have teaser rates on their websites. If you choose a mortgage lender that doesn't have a local presence, a lot can change once they get the paperwork in front of them at the closing table. Insist of using an appraiser that is knowledgeable and does most of their work in area of the property.
Learn as much as you can about real estate, your budget, and your local housing market, but realize that buying a house is all about compromise, and a lot of doubt! No house is PERFECT but if you keep at it the odds are very good that you will find a house that suits your needs and will be a wonderful home for you and your family or your investment goals.