Singer Island, Florida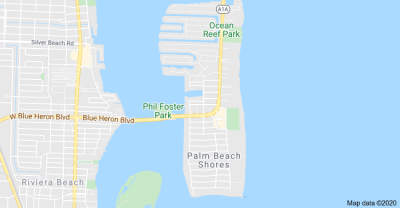 Singer Island, Florida is set between the Atlantic Ocean and the Intracoastal Waterway, the peninsula of Cote D'Azur Singer Island, Florida, features some of Palm Beach County's most pristine white sand beaches, which can be enjoyed all year long.
Singer Island is a haven for upscale living, and is primarily known for its many elegant resorts and its luxury condominiums, which are fitted out with every imaginable amenity. The peninsula itself has a seemingly endless list of activities to offer such as kayaking, biking, hiking, and scuba diving but one may easily venture out to its neighboring towns and cities to golf and enjoy other shopping and dining options.
This illustrious residential community is best known for its nearly five miles of pristine sandy beaches, and almost 360 views of the water. Surrounded by sun, surf, and sand, it's no wonder why this is one of the most desirable locations in all of Florida to call home.
Quick Facts
Singer Island, FL was named after Paris Singer, son of the founder of the Singer Sewing Machine Company.
The peninsula's mangrove forests in Lake Worth Lagoon are a favorite among kayakers who paddle through to observe the local wildlife. Birds, manatees and dolphins are just some of the familiar sights one might see while kayaking.
There are plenty of family friendly attractions nearby, such as the The South Florida Science Center and Aquarium in West Palm Beach, and The Rapids, a water park, are just a few examples.
MacArthur Beach State Park at the north end of the island offers a unique mixture of coastal and tropical hammock and mangrove forest.  The State Park features almost two miles of picturesque beach, snorkeling and scuba diving, hiking and biking trails, mangrove forests, and other natural wonders for the eco-adventurer.
Most properties have spectacular views of the Intracoastal Waterway or the Atlantic Ocean while some waterfront residences may have their own private docks and access to the beaches. Although there is a fine selection of single family homes, the oceanfront condos and Singer Island waterfront homes overlooking the Intracoastal Waterway have pretty much cornered the market here. Whether you're drawn to the low-rise villa style, or the towering highrises your dream condo awaits in Singer Island.
In addition to the miles of beaches, Singer Island has parks, marinas, science museum, world class fishing and boating. Singer Island  is just 15 minutes from the Palm Beach International Airport, and minutes to the shopping, golfing, restaurants and entertainment venues in North Palm Beach , Palm Beach Gardens, West Palm Beach and Worth Avenue in  Palm Beach.
If you care to narrow your search criteria, please refer to the Search Properties page.
---

View All Listings in Singer Island
---
WATERFRONT CONDOS FOR SALE
WATERFRONT HOMES FOR SALE
SINGER ISLAND 55+ CONDOMINIUMS