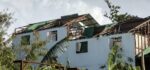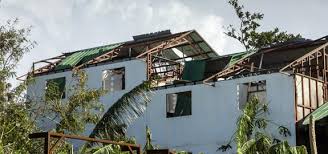 On average, the cost of homeowners insurance in Florida has gone up by 32.5% since 2016. This is more than three times higher than the average rate change than the rest of the country experienced during this time (10.9%).
More and more of my clients are analyzing the pros and cons of self-insuring instead of carrying a wind insurance policy. Self-insurance entails setting aside money for a potential loss in lieu of purchasing a third-party insurance policy. Depending on the losses your home faces, this could either save or cost more money than conventional insurance coverage.
The logic behind self-insurance is that providers calculate premiums based on forecasted risk. These figures are designed to profit the insurance company by bringing in more money than they are likely to pay out. Under this reasoning, a homeowner should theoretically be able to set aside funds in case an incident occurs, thereby protecting themselves without an insurance company taking a cut. Even with wind coverage a homeowner has a minimum deductible of 2% that they will have to pay out-of-pocket before insurance covers any damages.
All forms of insurance are essentially risk transfer strategies. When you purchase an insurance policy, you are paying a third-party to shoulder some of the risk. If you self-insure, however, you are choosing to retain the risk yourself.
Pros:
Interest: The funds you earmark for self-insurance can accumulate interest until you need them, growing substantially if you don't have infrequent losses.
More Control: With self-insurance, you're not bound to insurance policy fine print that contains specific exclusions and stipulations. You can spend the designated funds to cover virtually any wind incident.
Cons:
Potential for Significant Loss: Some types of claims can be extraordinarily expensive. That's a very risky proposition for most people.
Self-insuring is normally only an option if there is no bank mortgage on your home. When you have a mortgage held by a financial institution, they want to make sure their investment is protected. The mortgage holder will insist on seeing proof of insurance coverage, so dropping your coverage is not typically an option.
How high could repair costs go?
Even for the people with no mortgage, self-insuring is a risky strategy and requires you to have liquid assets set aside for repairs.  It's hard to plan for the financial impact of hurricane damage. In
South Florida
, we can go several seasons without getting a wind event; but when a major storm hits, like Andrew (1992), Wilma (2005) or Irma (2017), it's impossible to predict in advance how much damage will be left in the storm's wake.
You may have heard how construction costs are already sky-high due to material shortages. Just imagine how high those costs will climb if a major storm hits our area. Replacing a tile roof in South Florida is one of the most expensive repairs a homeowner can face. That cost could easily double after a storm. Without insurance, will you have enough cash or liquid resources on hand to pay for that, let alone cover months of temporary housing in this ultra-competitive rental market while you make repairs?
Other Options:
Talk to your homeowner's insurance agent to explore other options like raising your hurricane deductible (typically 2% in Florida to 5%). Also, consider wind mitigation measures like impact glass windows and doors and installing a whole home generator, which can help protect your home and reduce premiums. If your home is located east on or near the water, hefty insurance costs may simply be a fact of life. The only way to reduce costs may be to relocate to a less hurricane-prone area ( which is not South Florida).
And one final thought –
don't forget the importance of flood insurance.
 Without
flood insurance
, you are not protected from rising water. In past years, 25% of actual flood claims have been on properties classified as low flood risk. A small investment in insurance can protect you from major expenses.
Pocketing extra money instead of paying a premium to an insurer sounds like a great idea in theory, but it doesn't always work out in the long run. The cost of your monthly premiums over the years could end up being less than what you'll pay for rebuilding your home on your own.
Consulting a qualified insurance professional can help you decide whether self-insurance is a viable option in your situation.